XENON Services For Maximum Availability
Full service portfolio from a single source
XENON Services ensures the ongoing benefit from our personal support and high-tech know-how even after a your equipment has been successfully commissioned. Our modular 360° service offers fully comprehensive, reliable service solutions from express assistance and spare parts management to Smart Support remote maintenance.
Together, we identify your individual service requirements for your optimally tailored XENON service package, thus securing your productivity and competitiveness in the long term. No matter which service you need: We will provide you the right services without indirection and immediately.
Just give us a call.
On site worldwide - wherever you need us
---
XENON offers first-class services to maximize the uptime of your equipment throughout its entire lifecycle. Our 360-service packages are fully customizable to ensure you get the most out of your investment.
With our global presence in Germany, China and Mexico, we provide consistently reliable service standards to manufacturers around the world. Rely on XENON to keep your equipment running smoothly and efficiently, wherever you are.
Our experienced team works closely with each of our suppliers to provide you with fast and qualified assistance in the event of a technical problems. In this way, we can troubleshoot almost any problem with your system and ensure that it is quickly operational again.
Benefit from our smart remote technology and get the best possible support and service for your equipment. For instance, our experts can provide software updates and preventive maintenance quickly and efficiently via remote access, saving you time and money.
---
Whether it's after the machine has been delivered or during the ramp-up of production, we provide ongoing training opportunities to ensure that your operators are fully equipped to handle their tasks.
---
Our 24/7 support team is always there for you, so that you can act quickly and effectively in the event of a equipment breakdown and resume operations as quickly as possible. Trust us to provide reliable service even in critical situations.
---
We offer world-class support for the disassembly and reassembly of our machines. Whether you need to relocate your business or move your equipment for any reason, we have the expertise and experience to make the process seamless and safe.
---
We know that ensuring optimal machine performance is essential to your success. That's why we're committed to helping you achieve that goal every single day. Our condition analysis service takes a comprehensive, full-service approach that begins with a review of your key performance indicators to detect potential issues and make recommendations for preventive maintenance. Trust us to provide world-class service to keep your operation running optimally and stay one step ahead of any potential downtime.
---
Our team is highly skilled in providing process-specific enhancements and upgrading XENON equipment to meet the changing needs of your business. We want to help you achieve maximum efficiency and productivity by ensuring your equipment is up to date and operating optimally.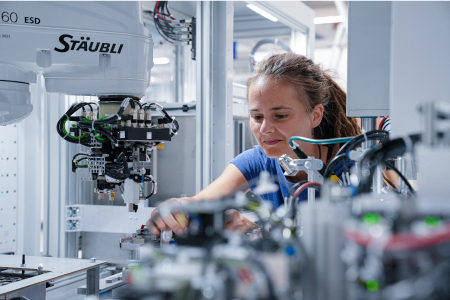 ---
XENON offers you customized solutions for the replacement and maintenance of your equipment. Our replacement and spare parts packages are designed to provide you with maximum convenience and ensure that your equipment is always operating at optimum performance.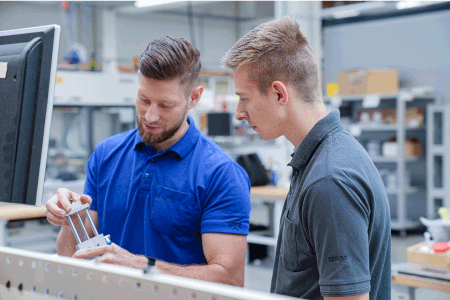 ---
We offer immediate repairs to correct equipment malfunctions, as well as scheduled replacement of wear parts to ensure the continuous operation of your production.
XENON SMART SUPPORT
– ONLINE EXPERT ASSISTANCE
Our service experts are just a few clicks away.
Track and support service calls via live stream by smart glasses or mobile device
Transmission of documents and Image material during a video call
Creation of annotated screenshots for support directly within the livestream
Multiple participants through conference option
Would you like to know more?
We will be happy to answer your questions.
Just give us a call.
Jörg Stelzner
Head of Service