Career paths for experienced specialists
We are united by our passion and enthusiasm for technology and innovation. That is why we work in interdisciplinary project teams to design and realise our unique systems and thus jointly develop individual, unique and modern automation solutions.   
We create a modern and open working environment to develop personal strengths and specialisation. Through digital platforms, teamwork, and joint events, we create a sense of togetherness that has distinguished XENON for years and contributed to our success. 
Ihr zukünftiger Arbeitgeber
Our employees are our most valuable resource, which is the focus of our philosophy worldwide:
Strong team spirit, respectful cooperation and regular team events
Modern and health-oriented working environment and sports programmes
Development opportunities in an international environment, for example through global projects or stays at our sites
Various social benefits, such as meal or travel allowances
---
Our sales team is the first point of contact for our customers who are looking for a competent machine builder.
Together with our customers we develop and calculate an initial concept and convince with our marketing our effect.
---
In the design engineering, we develop the technical solutions for our machines and document them after the project is completed.
In addition, we jointly develop new technologies and innovations in this area.
---
In the control
engineering
, our systems are brought to life.
For this
we program the PLC controls and robots, set up camera systems and
develop
wiring
diagrams.
---
In our assembly area, our
machines
are assembled electrically and mechanically. We build and wire
switch
control cabinets, assemble the racks and assemblies and develop our own feeding technologies.
---
Our commissioning team takes over the testing of the machines and carries out the commissioning at our customers.
---
In our service area, our service teams are on duty for our customer plants and carry out maintenance and repair work to ensure the long-term use of the machines.
---
Our project managers are responsible for the entire development and assembly process and are contact persons for our customers and our project teams.
---
Our quality management supports the entire development and assembly process by measuring individual parts and components, carrying out acceptance tests on the machines and assisting in optimising processes.
---
We stand out for our
own parts production
which manufactures
independently
the
individual components for our special solutions on the CNC, turning or milling machines.
---
Our purchasing team takes care of the procurement of components, connected systems or goods for daily use. In
the
materials management, the goods are checked, distributed and machines are dispatched for delivery.
---
Our XENON buildings are lovingly maintained by us. Our building services team not only takes care of the technical building equipment and the allocation of assembly stations, but also of our vehicle fleet. To create a good working environment, our canteen and cleaning team not only ensures cleanliness, but also physical well-being.
IT Management & Software Development
---
With our affinity for information technology and customised software solutions, we contribute to a modern, digital working environment and thus simplify teamwork for our employees.
---
In our accounting and controlling team, we take care of the commercial consideration and processing of our company, making commercial recommendations for our for the operating business.
---
Our HR team is the point of contact for our employees and listens to their personal concerns. It ensures a pleasant working environment through discussions, events and individual development plans.
---
The creative minds are at work here. The Marketing & Communications team takes care of XENON's brand communication as well as the main topics of product & online marketing (website, social media, newsletter, etc.). Our passion is the combination of technology with creative marketing.
---
XENON is characterised by many specialisations that our employees have acquired over the years. Therefore, there are further professions for which you can apply on your own initiative.
XENON is characterized by varied work in interdisciplinary teams. We work on a wide range of research and development projects on innovative and sustainable topics.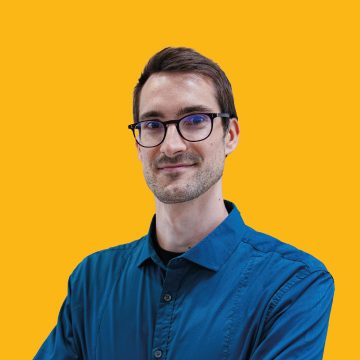 Benjamin Reichelt
Group Leader Innovation

I started at XENON as a career changer and was given many opportunities to grow. It never gets boring because new ideas can be implemented quickly and easily.
Marie Kiesow
Digital Consultant

Would you like to learn more?
We will be happy to answer your questions. Just give us a call.
Anna-Linnea Andres
Human Resources
Falk Fiedler
Human Resources