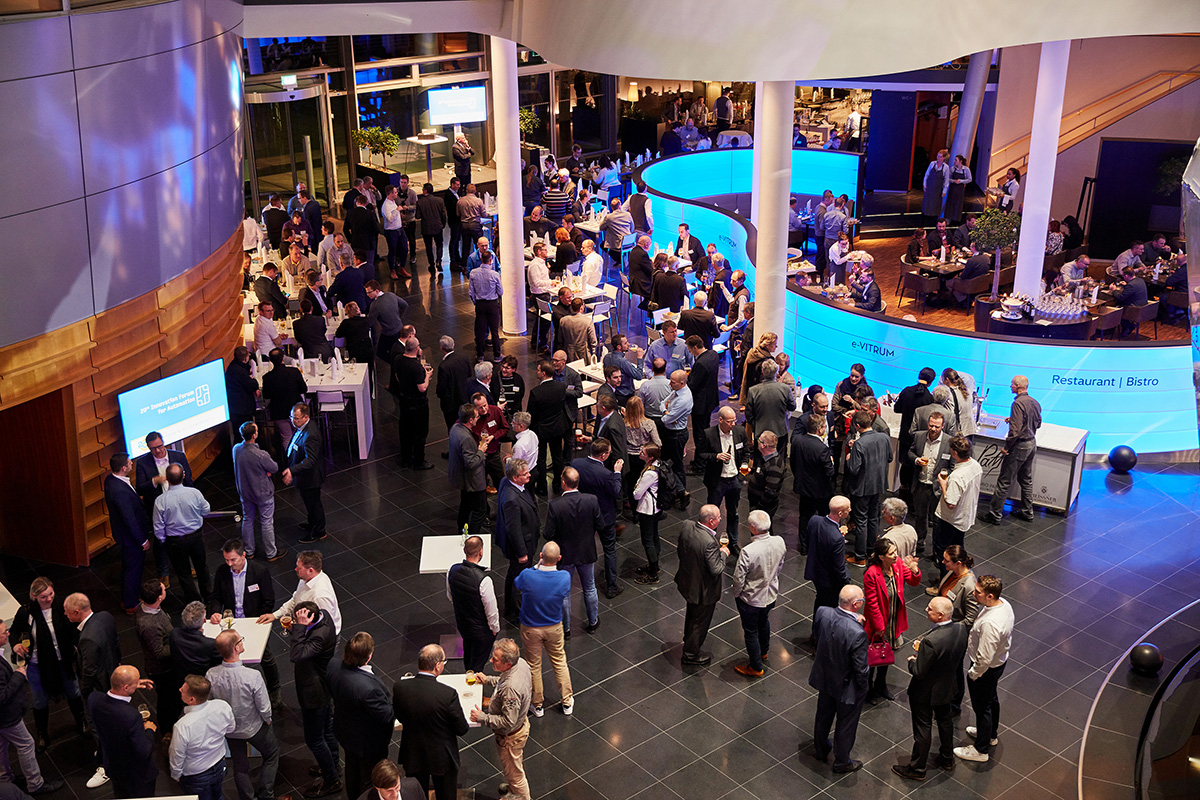 The Innovation Forum for Automation celebrated its 20th anniversary in January 2023 and the event was a great success!

Dresden, February 2023
More than 300 international participants met in Dresden and online to discuss the latest trends and developments in the automation industry. The event featured 12 exciting presentations and 4 panel discussions that provided plenty to talk about.
The discussions about the role of artificial intelligence and machine learning were particularly lively. Especially the presentation by Dr. Alexander Engels from aiXbrain inspired the audience. He showed how AI can be used in product innovation through intelligent hardware. This was demonstrated by the joint project with XENON about simulating dispensing processes in assembly lines.
Another highlight was Maximilian Dilefeld's contribution on the challenges of using automated guided vehicles and the importance of factory simulation. He also presented the successful cooperation between Dualis and XENON on the topic of virtual commissioning.
The evening of the first conference day was crowned by the Innovation Award ceremony at the Gläserne Manufaktur Dresden. The award was given to Robert Bosch Semiconductor Manufacturing for the fast and professional setup of its new 300mm fab.
With good food and drink, interesting personal exchanges and exciting live insights into the production of VW's all-electric top-of-the-range vehicles, the evening flew by and left all guests with satisfied faces.
The next Innovation Forum for Automation will take place again in Dresden on January 25 and 26, 2024. Keep this date in mind to meet our experts live.
About
Founded in 2003, the Automation Network Dresden (AND) combines the expertise and competencies of the four Dresden-based automation specialists: Fabmatics, Kontron AIS, SYSTEMA and XENON. We are recognized globally for working on sophisticated fab automation projects and technologies in semiconductor and related high-tech industries. [...]